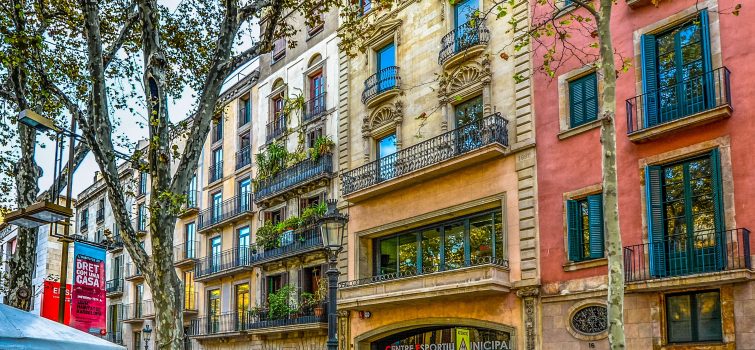 Discover the most charming neighborhood in Barcelona
Settled in the vestiges of medieval Barcelona, the historical district ​​has become one of the most modern and visited districts of Barcelona.
Architecture, gastronomy, art, fashion, restoration … Is one of the places with the most leisure and cultural offer in the city, capable of offering everything you expect from Barcelona in a single neighborhood. This is our review.
10 places that you can't miss to visit:
1. Born Centre de Cultura i Memòria
Born cultural center is a space in which three centuries of Catalonia history are gathered.
2. Cafés El Magnífico
In El Magnífico coffee shop you will find one of the most specialized coffee shops in Barcelona city. They are dedicated exclusively to select, toast and offer you the best coffees in the world. Three generations guarantee its quality.
3. Parc de la Ciutadella
Ciutadella's park, located in the Born, has an extension of 17.42 hectares, in addition to the Barcelona Zoo that is within its facilities, as other facilities of various kinds such as Parlament de Catalunya or the great central lake.
4. Basílica de Santa Maria del Mar
Santa María del Mar is a church belonging to Catalan Gothic located in Barcelona, ​​specifically in at La Ribera. It was built between 1329 and 1383, it's composed of three naves, which simplicity and austerity stands out as decoration. The facade stands out thanks to the rosette, belonging to the flamboyant Gothic style.
5. Mercat de Santa Caterina
Santa Caterina Market is a supply plaza located in at Sant Pere, Santa Caterina and Ribera. Built between 1844 and 1848 on an old convent from it inherited its name, it is the oldest covered market in the city.
6. The Botifarreria
The Botifarreria, located at Born, is one of Barcelona's best-known typical products local The homemade sausages are their specialty and they have a wide assortment for all tastes. In addition to sausages, you can find artisan cheeses, Jabugo hams and traditional meats.
7. Palau de la Música Catalana
The Palau de la Música Catalana is a music auditorium located on Sant Pere més Alt street, at Ribera zone. It was designed by the catalan architect Lluís Domènech i Montaner, one of the leading representatives of catalan modernism.
8. Picasso Museum
The Picasso Museum have a collection of more than 3,500 works by the Malaga-born painter, making it the most complete collection in the world of works by Pablo Picasso's youth. it opened its doors to the public for the first time on March 9, 1963 and was declared national interest museum by the Generalitat de Catalunya.
9. Mercat del Born
Born's Market was inaugurated in 1876, being the first iron large building that was projected in Barcelona. For 95 years, it played the role for which it was been built in two stages: firstly was the market of the Ribera, and later, from 1921, was the central fruit and vegetable market.
10. Passeig del Born
This avenue between the old Market and Santa Maria del Mar is one of the busiest in the neighborhood, especially at night. It becomes one of the leisure and nightlife spaces most frequented by young people.